What if you felt prepared, reassured and supported before making the move to teach English in South Korea?
Sounds amazing, huh?
You're in the perfect place!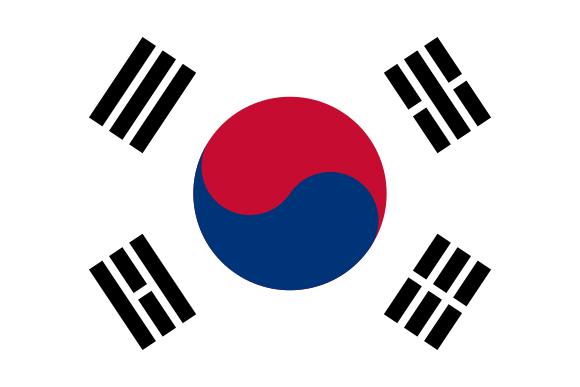 Is this you?..
No progress but long time interest in teaching abroad. You've literally been considering this move for months (more like years) but haven't been able to take the leap!
Overwhelmed by all the information out there. Bloggers, recruiters, vloggers..there's a never-ending stream of info, stories and opinions! Where do you even start? Who can you trust?
Sick of working a job that isn't fulfilling. You don't quite hate your job nor do you love it. But you know you want more. You want adventure-- a new job, and immersion into a new language, culture and lifestyle.
Unsure about the best ways to find and obtain an English teaching position in Korea. You're insecure about writing up a lesson plan and essay that will get you hired. You want to put your best foot forward but not sure what that really looks like.
Were you nodding your head and saying "omg yaaass" to any (or all) of the above?
...Let's talk ;)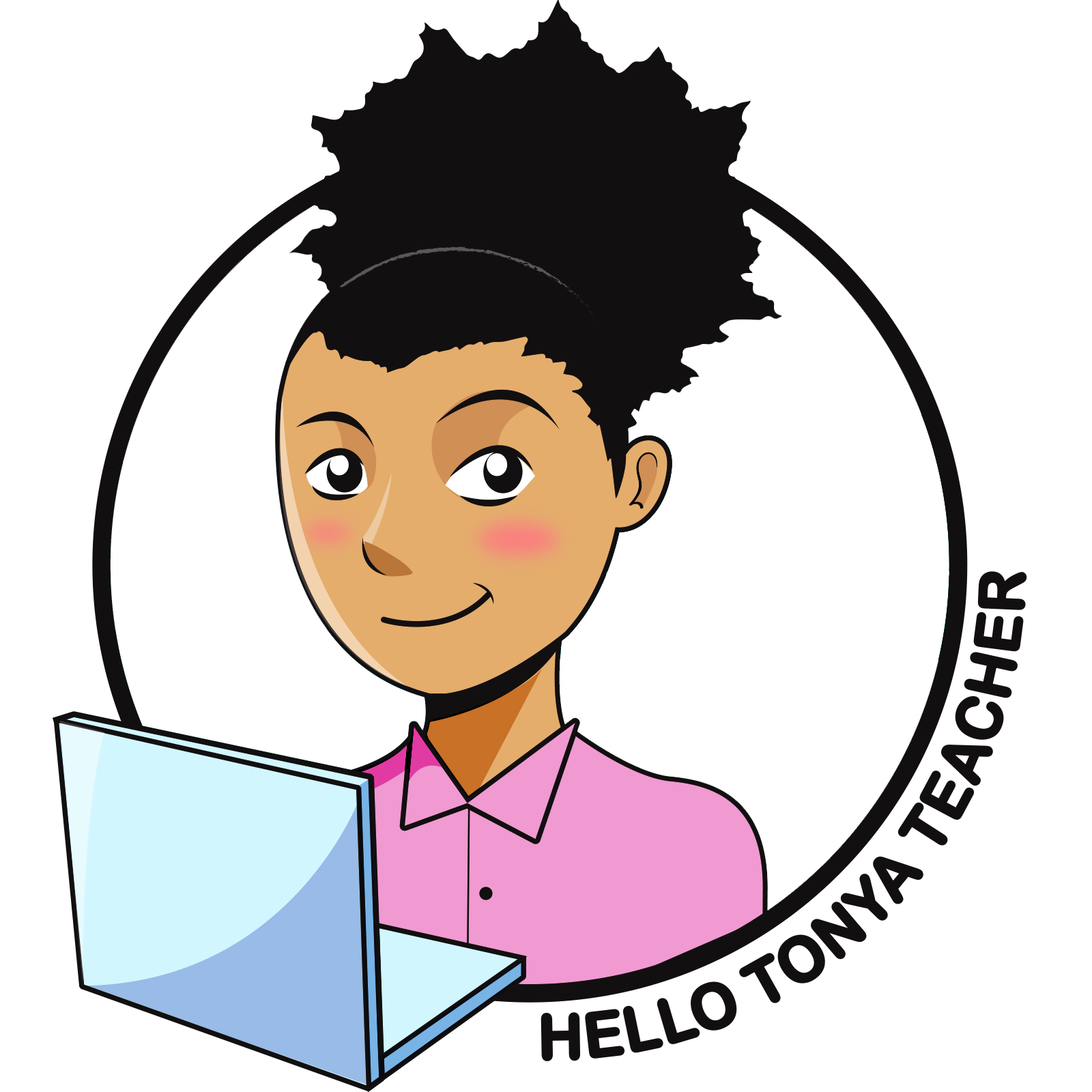 Honestly there's not much of support system out there for those of us who want to take an alternative career path such as this one. Aside from recruiting companies, you go through this whole process alone, wondering if you're doing things right, AND feeling lonely as you prepare for your new life abroad.

I thought I was the most random person in the world. I studied Arabic and Spanish in college and yet I was fixated on moving to South Korea to teach English.

I remember thinking..

"Why leave my life behind? I have a stable job that makes sense for my career.. And won't a year abroad look bad on my resume?"
I tried ignoring the idea of teaching in Korea but the desire kept coming back.

How could I pass up an opportunity that would literally pay me to immerse in a new language, culture and have an adventure?

Let's take a moment to craft a vision--imagine this..
Secure in your job choice and knowledgeable about your options. You know that sketchy recruiters are out there and not all jobs are created equal, but that doesn't bother you. You know what to look for in a job post, how to find them, and all your options.

Confidently submitting your job application. You're proud of your lesson plan, essays, and application materials. You know they've been reviewed, revised, and optimized for success!
Reassurance and support from organized, trusted, and useful information. No more scouring the internet and desperately searching through forums. All the information you need and want is in one location.
Feeling ready to teach English in Korea. Sure the butterflies will be there, but imagine having an intimate look into what you can expect when working in Korean schools. Now imagine having a classroom management plan, go-to games to play, fun ways of teaching from the textbook, and a thought-out reward system, all before getting on that plane.
Calm and ready to smoothly transition. You know the basic DO's and DON'Ts of Korean culture that will save you embarrassment (and even score you some brownie points). You've also got an arsenal of resources available to you that'll help you adjust to your new K-life!
Well, dang. Is this even possible?
Yes girl, it is. ;)
Teach Live & Thrive in Korea is the course and mentorship program where I share with you my insight from my 3-year experience as an English teacher in Korea.

You don't have to do this alone.
We'll work together to help you figure out your best teaching path, job options, create a competitive application, and prepare you with knowledge, tools and resources for teaching ESL and living in SK.
The course is self-paced so that you can work through lessons when your schedule allows.
There are 7 modules in the course (videos, pdfs, tutorials, and more) that take you from the very beginning of your job search all the way to preparing for your new ESL career and life in Korea!
We'll also have 1:1 video calls together! During these video calls we'll make a personalized plan for you, revise your application documents (essay/lesson plan) , and I'll share with you tons of tips and info for you to be successful in this process.
And girl... I KNOW you've got a gazillion questions about what it's like living in Korea as a foreigner. During our video calls is a perfect time to ask away!
When we aren't planning and chatting away on our video calls, I am always available to you through email.
Honestly, there's NOTHING else out there like this program!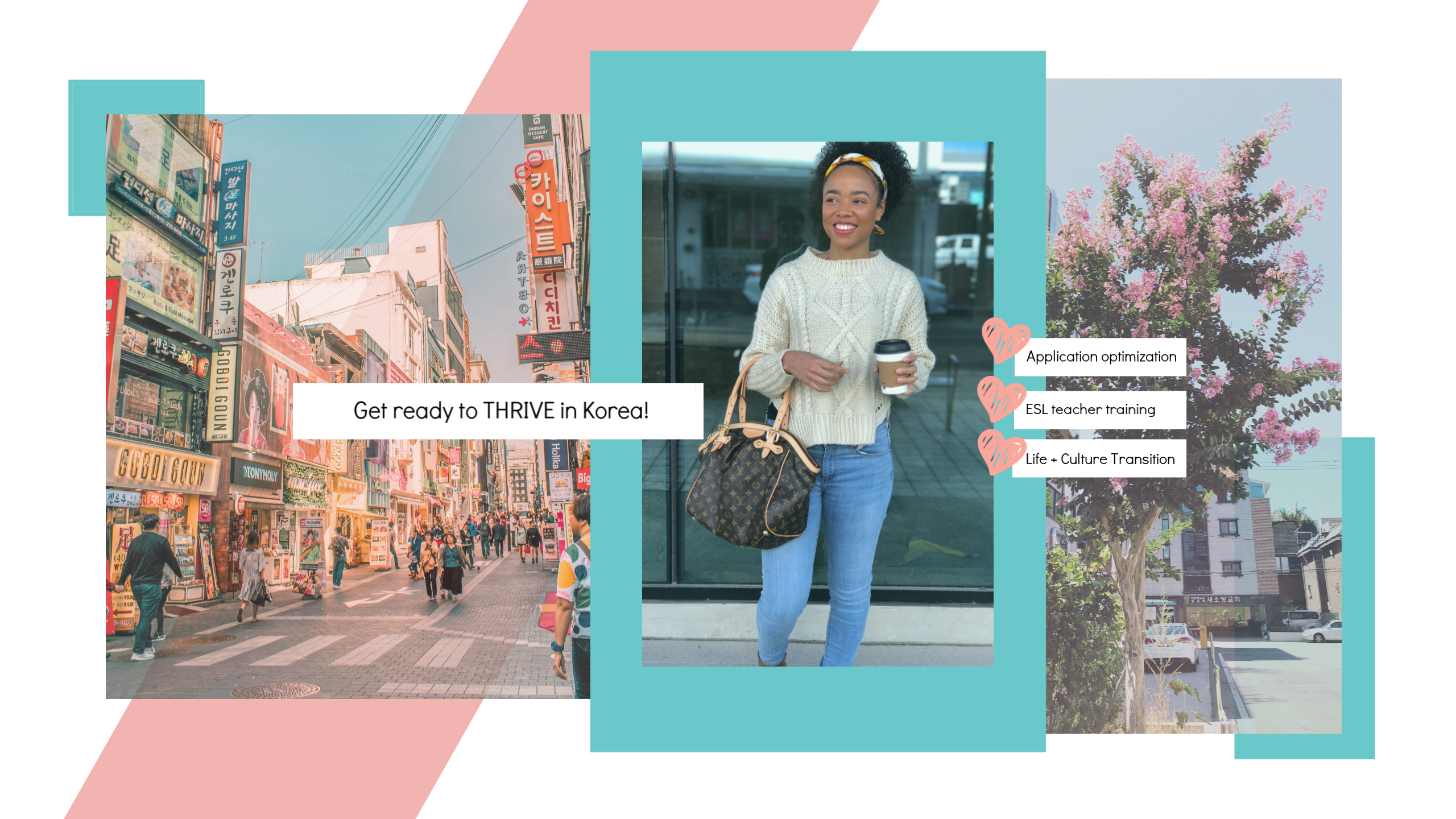 What's inside this course?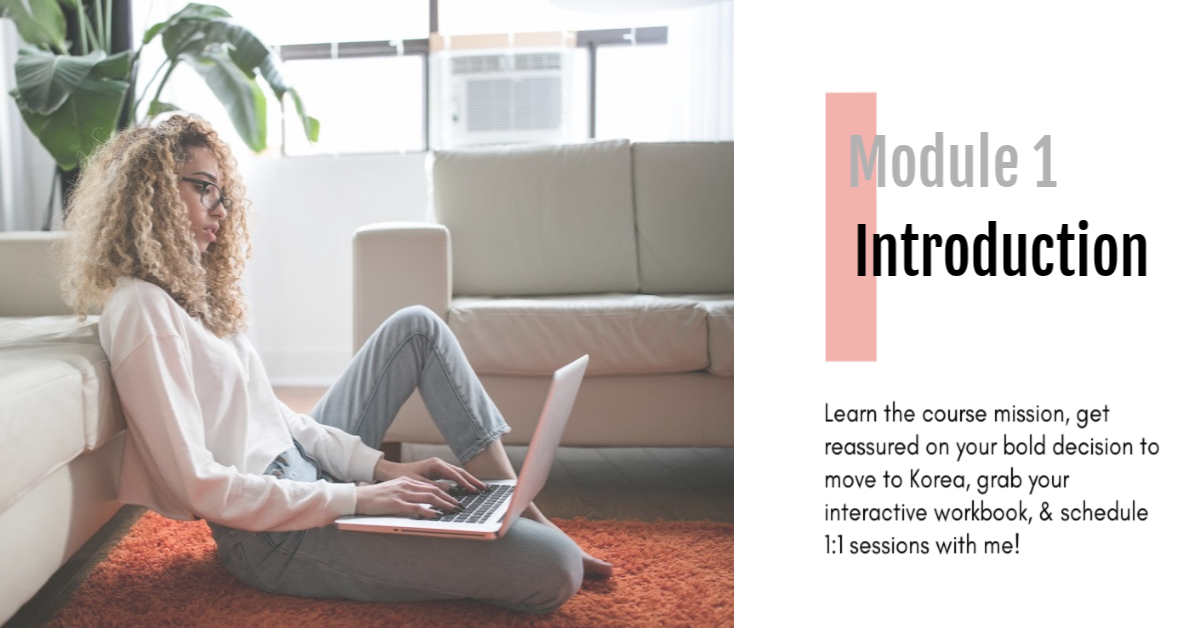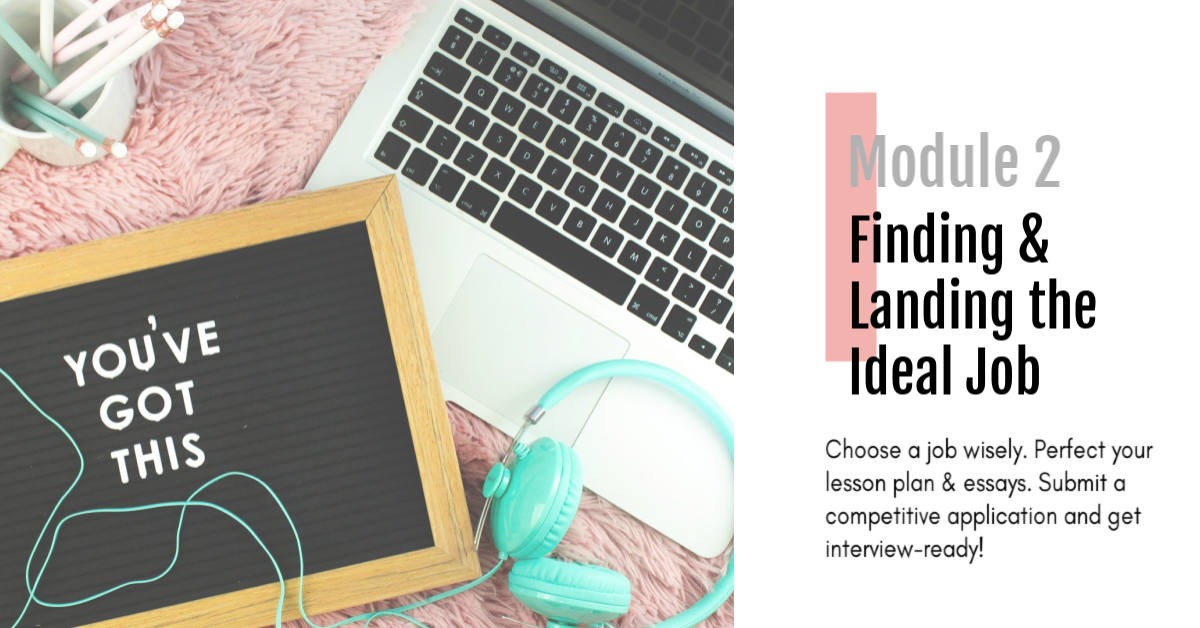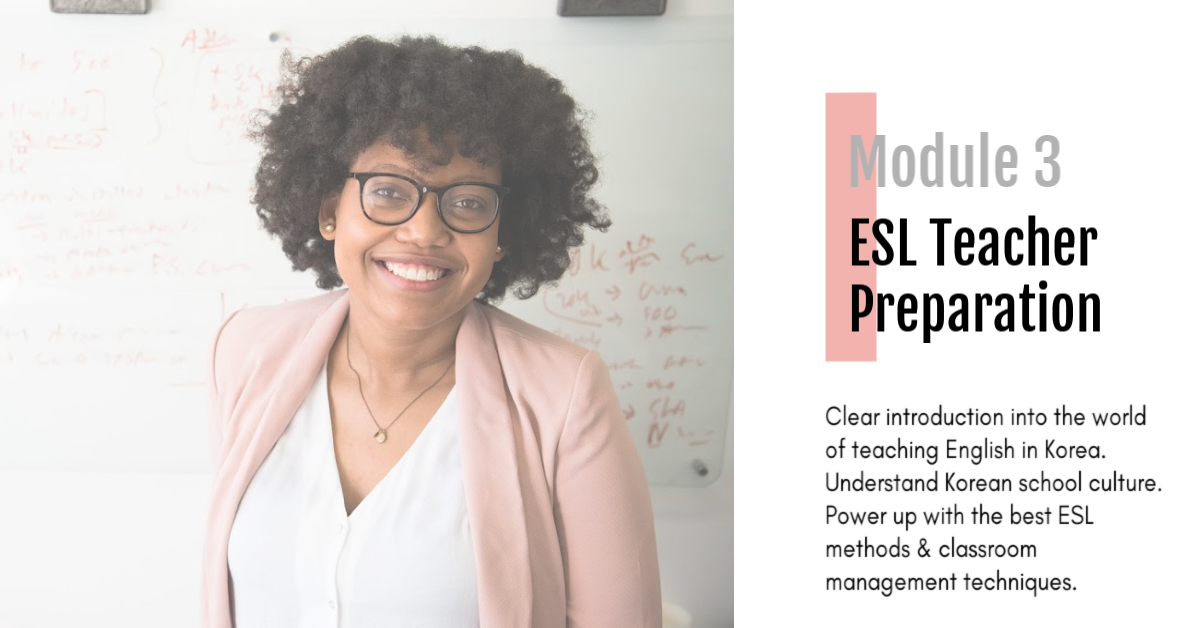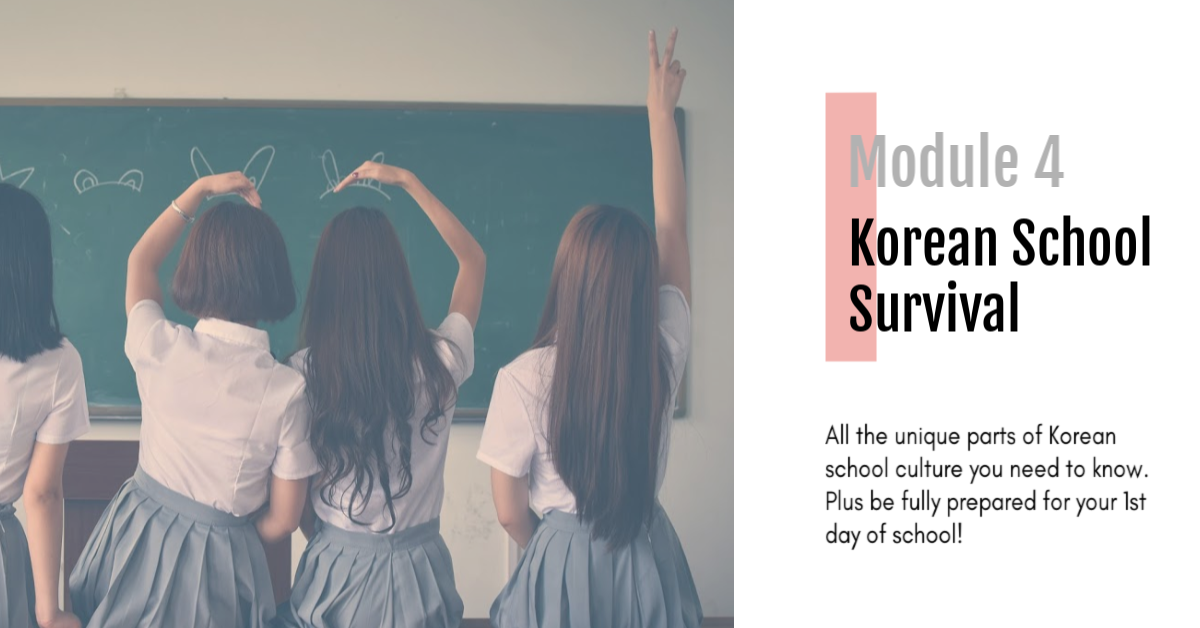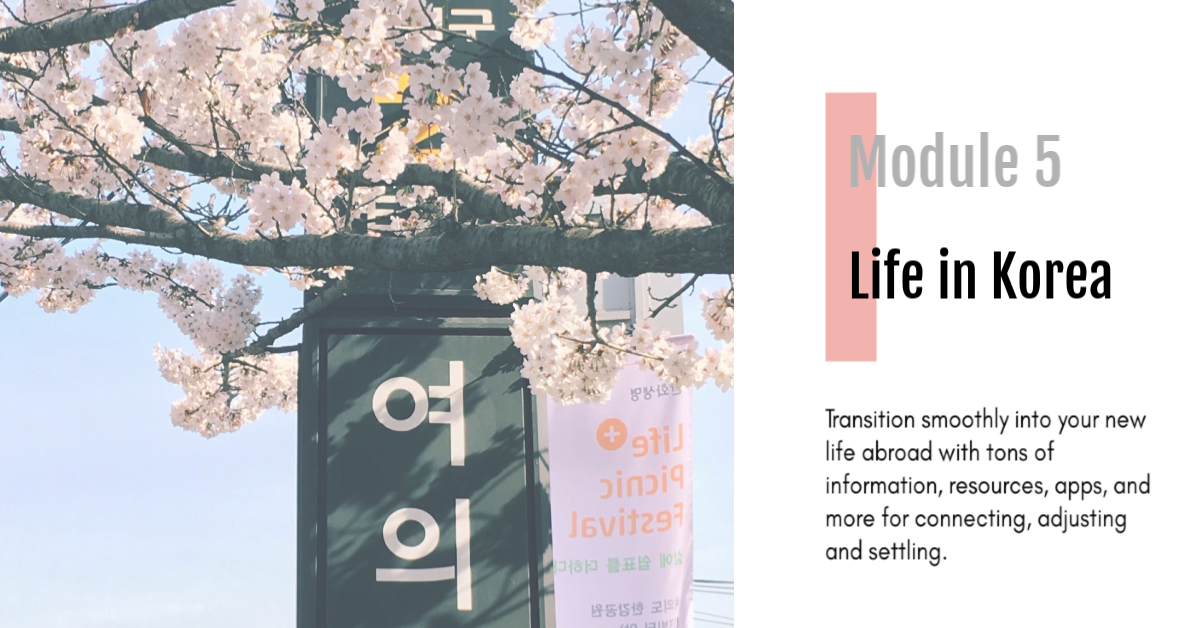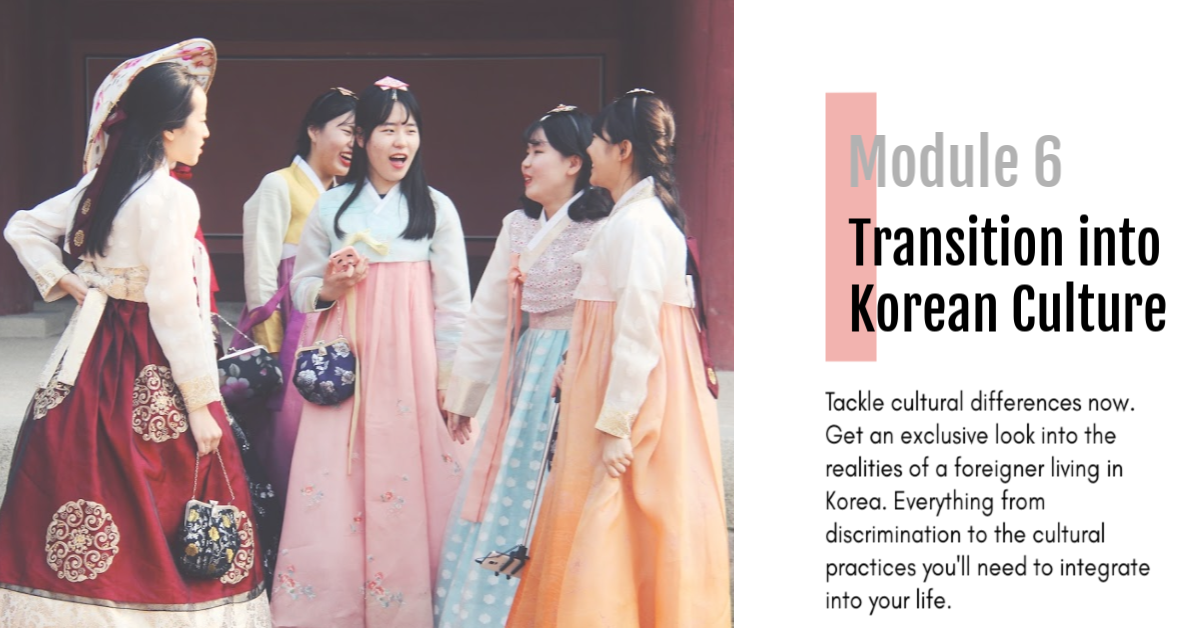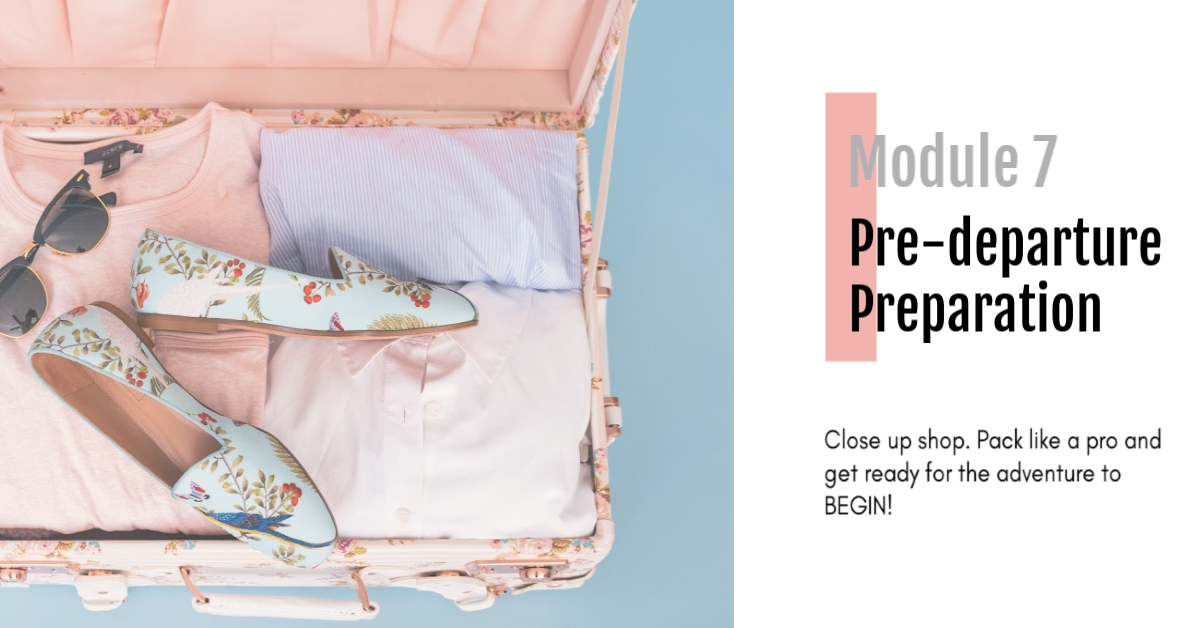 This program is not for everyone.
This is not for the nonchalant Jane who is only trying to move to Korea to drink soju, chase flower boys and go to K-pop concerts.
This program is for the women who want to take this move seriously, make smart decisions in the job search, optimize their application, and prepare fully so they can create the best experience possible.

I am not a recruiter. I do not work for a recruiting agency. Joining the program does not guarantee you a job. I will also not pressure you into taking any job.
It is 100% okay to join this program AND work with a recruiter- the more help, the BETTER.
Teach Live & Thrive in Korea is for those who want a deeper understanding of what they are getting into.
This is a holistic approach to the ESL Korea job search, application and preparation process.
Class Curriculum
Introduction
Available in days
days after you enroll
Finding and Landing the IDEAL Job
Available in days
days after you enroll
ESL Teacher Preparation
Available in days
days after you enroll

Benefits of this program:

✓ First-hand insight

✓ Passionate mentor

✓ Guidance & advice about life & teaching in Korea

✓ Accountability during application process

✓ Mental & Emotional support

✓ Private Facebook community

What do people I've worked with say about me?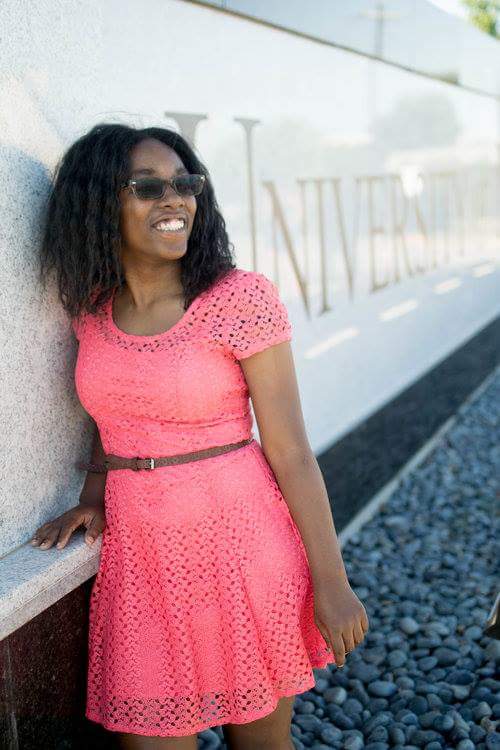 "Before this program, I was extremely nervous and overwhelmed because I had never done this kind of thing before. Sometimes it can be a long and stressful process but I'm glad that I found this program. We went over things like the application, class management tips, culture, interview tips, and even other ways to find a job besides the popular ones ( EPIK, GEPIK etc.). Before the program i had no idea how to even write a lesson plan but she went through my lesson plan and my essay and told me things that can be improved. I am glad that I found this program because I am definitely a lot less overwhelmed and I know what to expect and prepare for when making this move."

- Jazmine Burnam, EPIK Program applicant

"I enrolled in the Teach Live & Thrive in Korea course a while ago and I absolutely love it. It is so helpful! It was a great investment and there are so many sections that I go back to and it's really helped me lessen some of my fears. A little background about me. I graduated from college in 2013 and, at the time, I was unsure of what I wanted to do with my life. I knew I wanted to travel, but I didn't know how I would've pulled that off. So I started doing some research about ways to work and travel and that's how I discovered teaching abroad. So, for the past few years, I've researched and researched and researched. Before I discovered the Hello Tonya Teacher website, I had already had a clear idea of the process, but not so much in depth as Tonya provides in the course. After years (literally) of going back and forth with myself, this course has helped me take the plunge and accept a position in Jeonju! In short, this course has been a Godsend!!"
- Jerris Brown, private-school applicant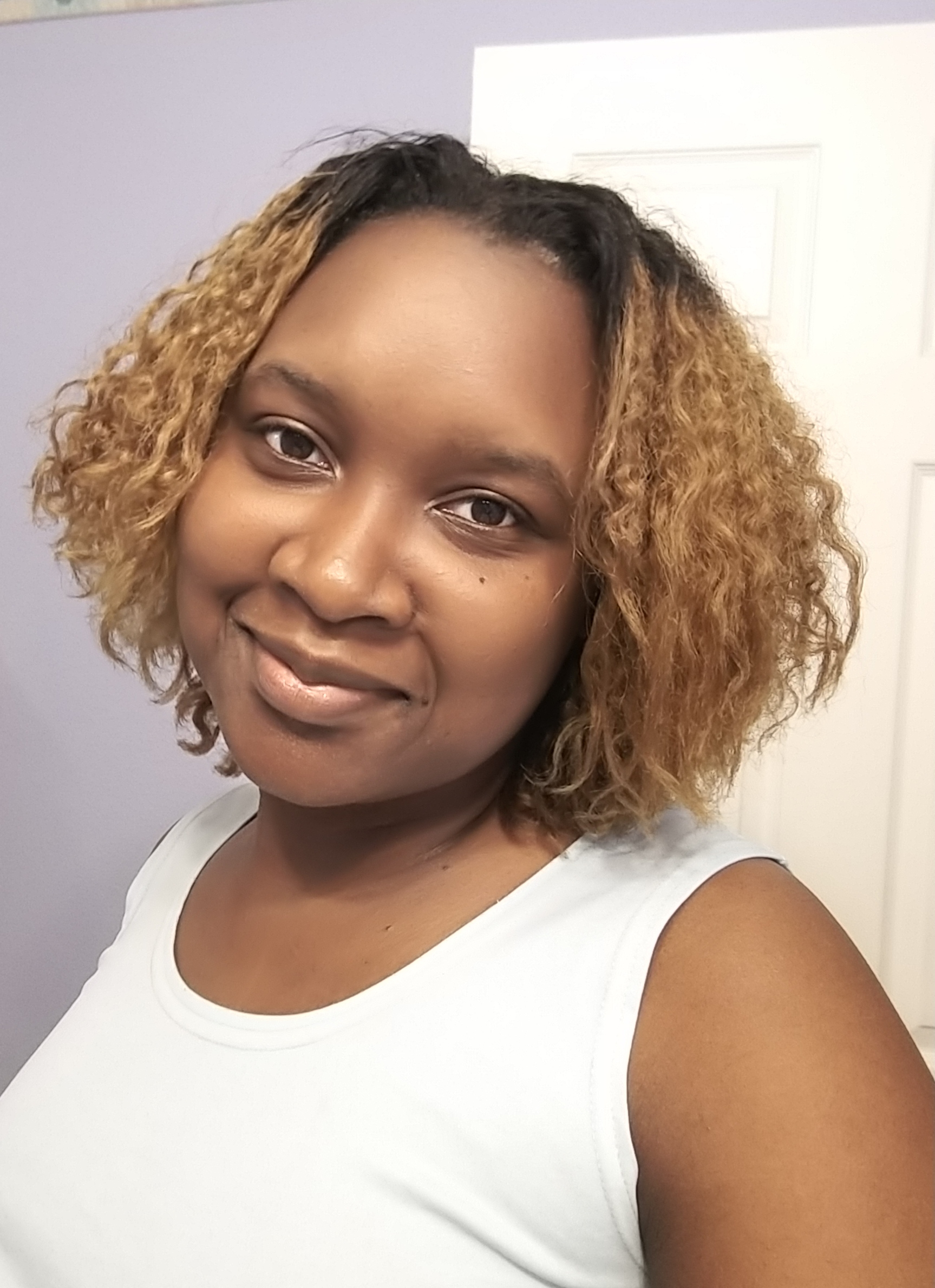 "Tonya as a teacher is a treat. She loves to elaborate on everything and she always explains something whenever you have questions. She really loves her job and I believe she's really passionate at what she does. I am satisfied with her class."
- Tamara Brown, TaLK Program applicant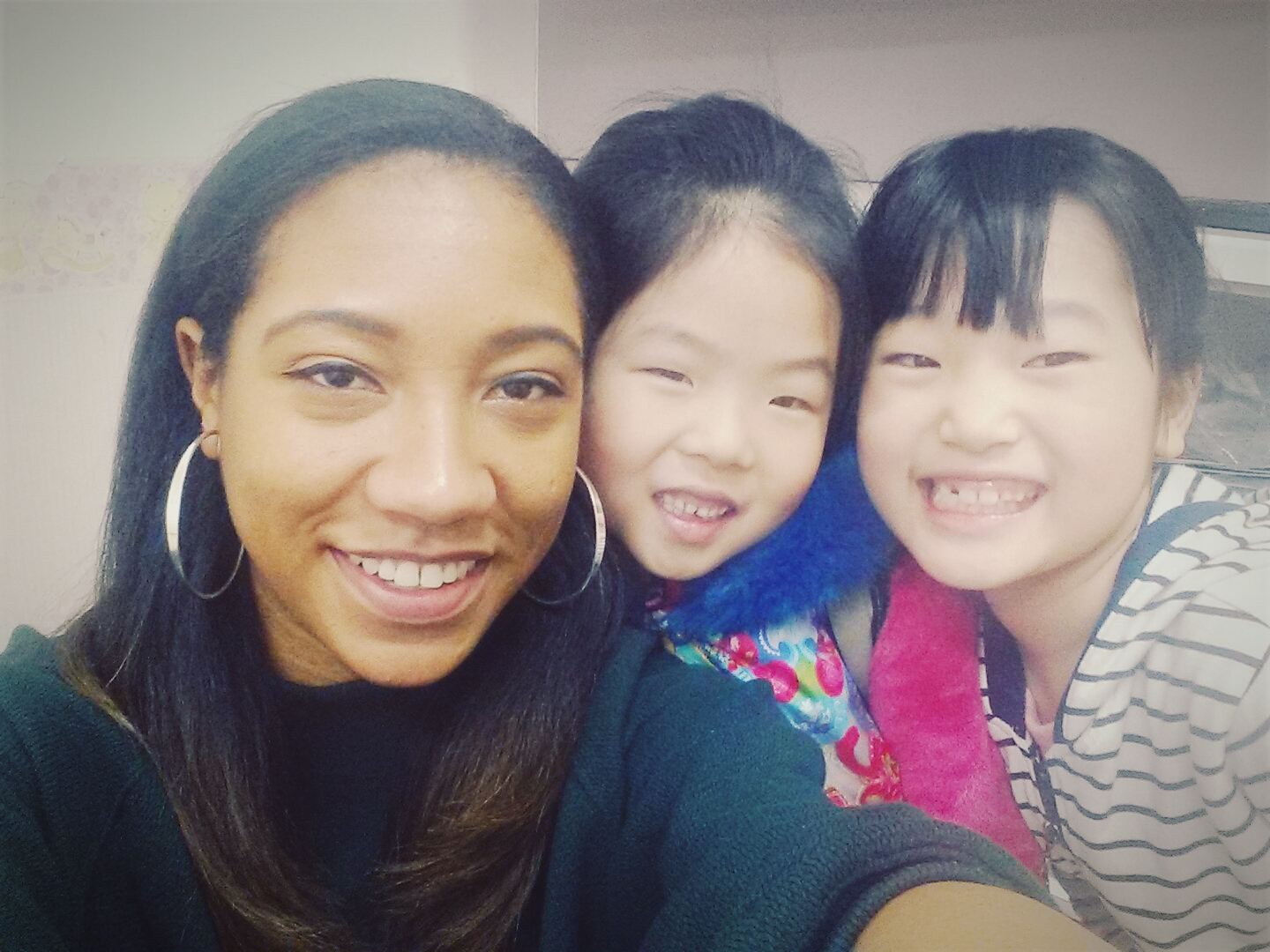 "When I made the decision to teach English in South Korea I was extremely excited but also extremely nervous. I had no idea what to expect and how I would survive for a year in a completely different country where I didn't even speak the language. Tonya helped to ease all of my fears and worries. She was there for me during the application process giving me tips on what documents I needed and where I needed to go to get them. She also provided an abundance of information on what to expect culturally and tips for the classroom. She was awesome! Thank you Tonya!!"
- Dana Rogers, TaLK Program Scholar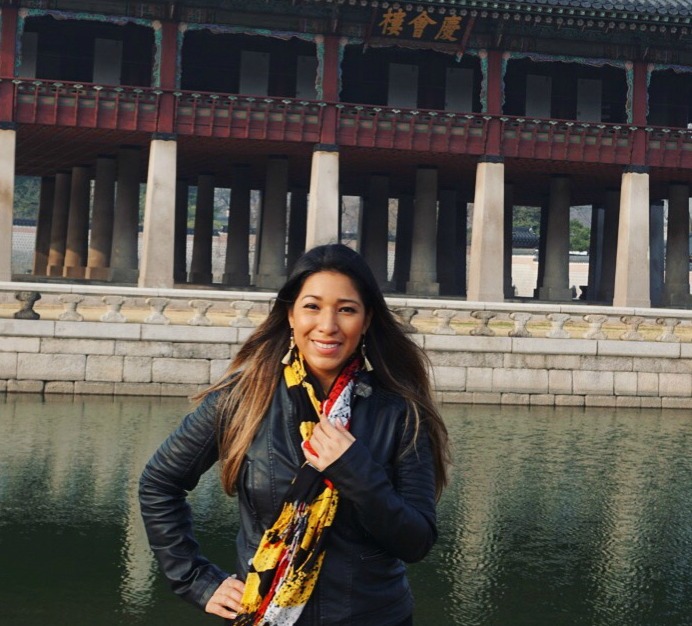 "Tonya's presentation was so helpful, I read it before going to Seoul and I also read it 10 mins after leaving the airport in Seoul and everything made much more sense, like the bus driver who I thought was mean- turns out that's just their culture. So after that, I got used to Koreans being very short and blunt with me and it didn't bother me anymore :) Also, the note about the towel! It's so true. I'm glad I brought my own towel. It's little things like that that make so much sense after spending just a day in Korea. Definitely download all the apps and get familiar with them before arriving. They're a must. Thanks Tonya for helping me navigate Korea successfully."
-Wendy Recinos, tourist in Seoul.

🔥⏰48hr Sale COUNTDOWN!!!🔥⏰
This course is not open for enrollment.
Your Instructor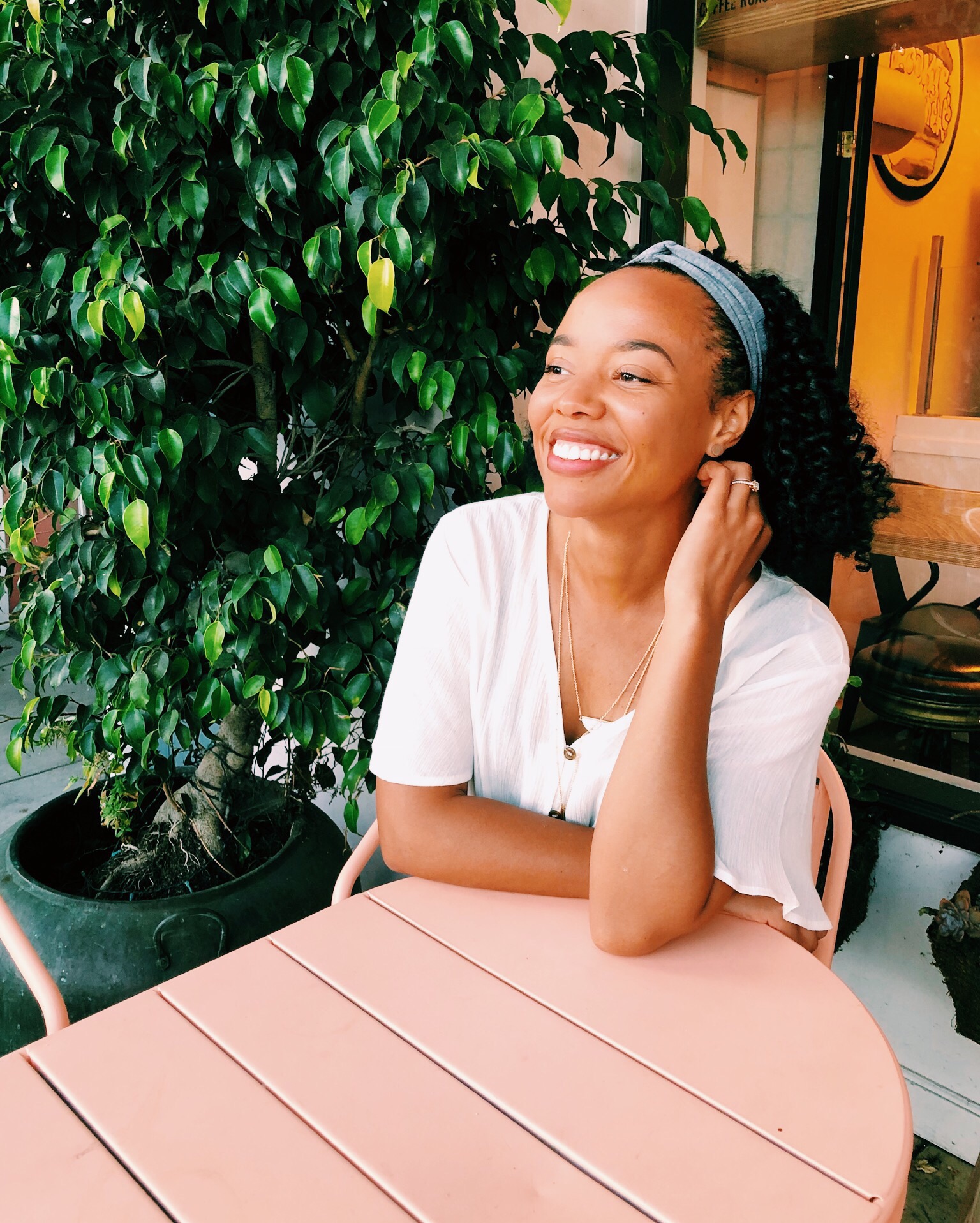 Moving to South Korea was one of the BEST decisions I've made! My life changed drastically as I adapted to a very different living situation, workplace and social culture. In the classroom, I learned to be flexible and develop my own unique teaching methods with students from Kindergarten-age to adults. I created original lessons, conducted camps, directed plays and was even asked to run my own Dance English K-pop class! Outside of the classroom I dove deep into my dance hobby, enjoying the vibrant K-pop/Urban scene of Seoul. Socially, I developed conversational Korean, made life-long friendships, and even found my husband! Having such a positive experience has inspired me to create this course to help prepare others logistically, culturally, and mentally for a FANTASTIC life and career, teaching English in South Korea.

Frequently Asked Questions
When does the course start and finish?
The course starts whenever you enroll and is completely self-paced. You also decided when to schedule your 1:1 sessions with me.
How long do I have access to the course?
How does lifetime access sound? After enrolling, you have unlimited access to this course for as long as you like - across any and all devices you own.
What if I am unhappy with the course?
I 'd never want you to be unhappy! If you are unsatisfied with your purchase, contact me in the first 30 days and I will give you a full refund.
How long do I have to use my 1:1 calls?
*PAID COURSE- Your 1:1 calls must be scheduled and completed within 3 months of enrolling into the course. For example, if you enroll into Teach Live & Thrive i Korea on May 3, 2019 you must use your 1:1 calls by August 3, 2019. *PAID COURSE PAYMENT PLAN- Video calls can be scheduled after your third payment is made. All video calls must be used by completion of final payment. For example, if your last payment is on December 12, 2019 both video calls must have been used/completed by this date.
Do you revise/edit/proofread application materials?
Yes. During our 1:1 video calls we will look over your material LIVE together and I will share with you areas of improvement.